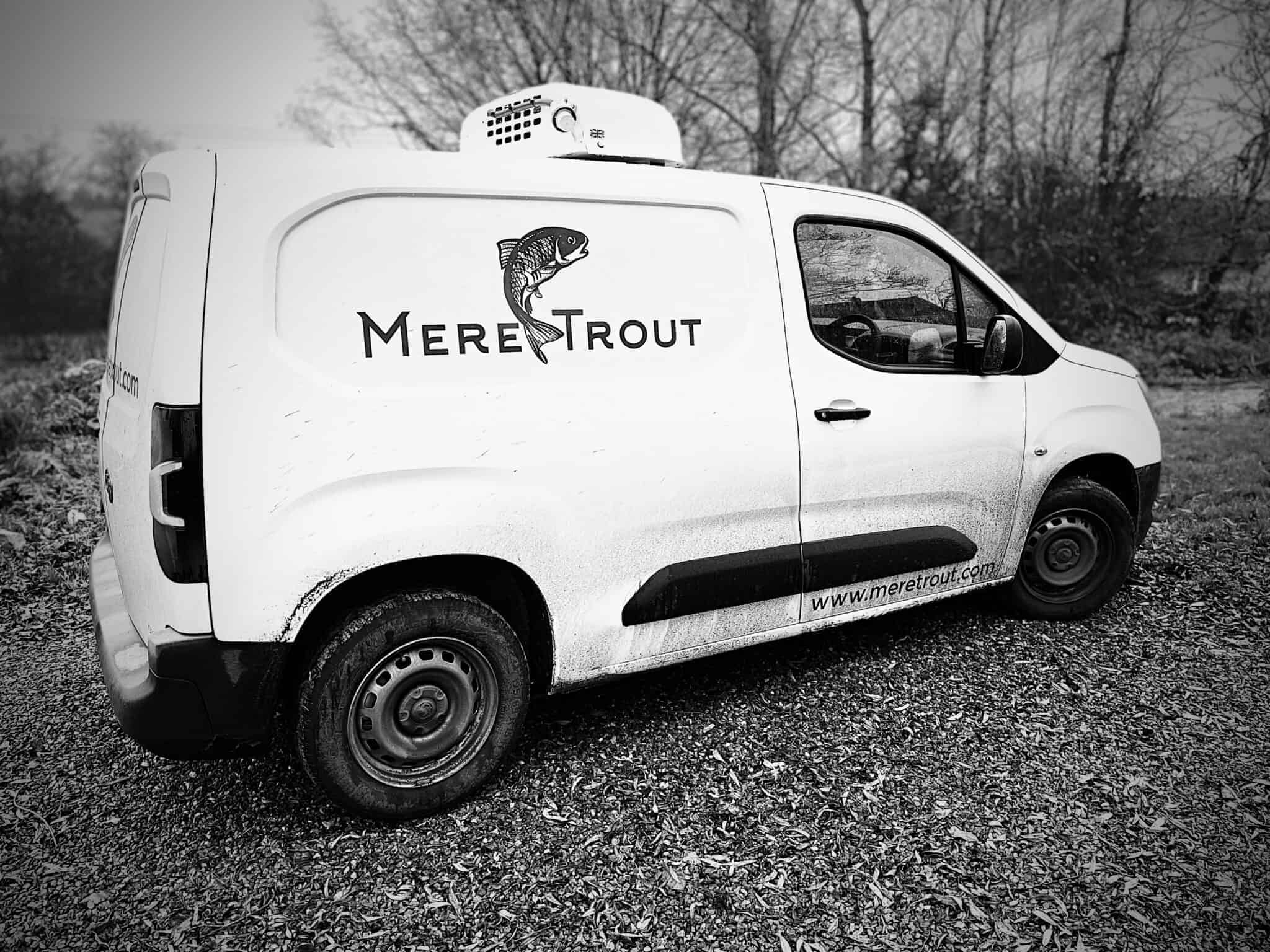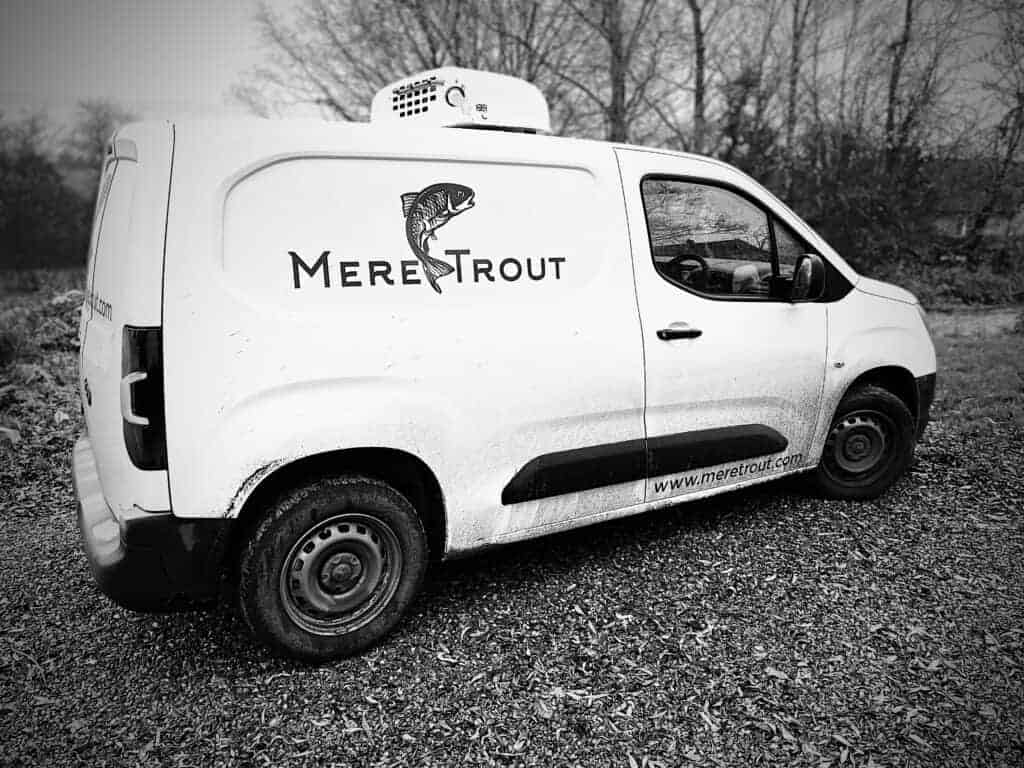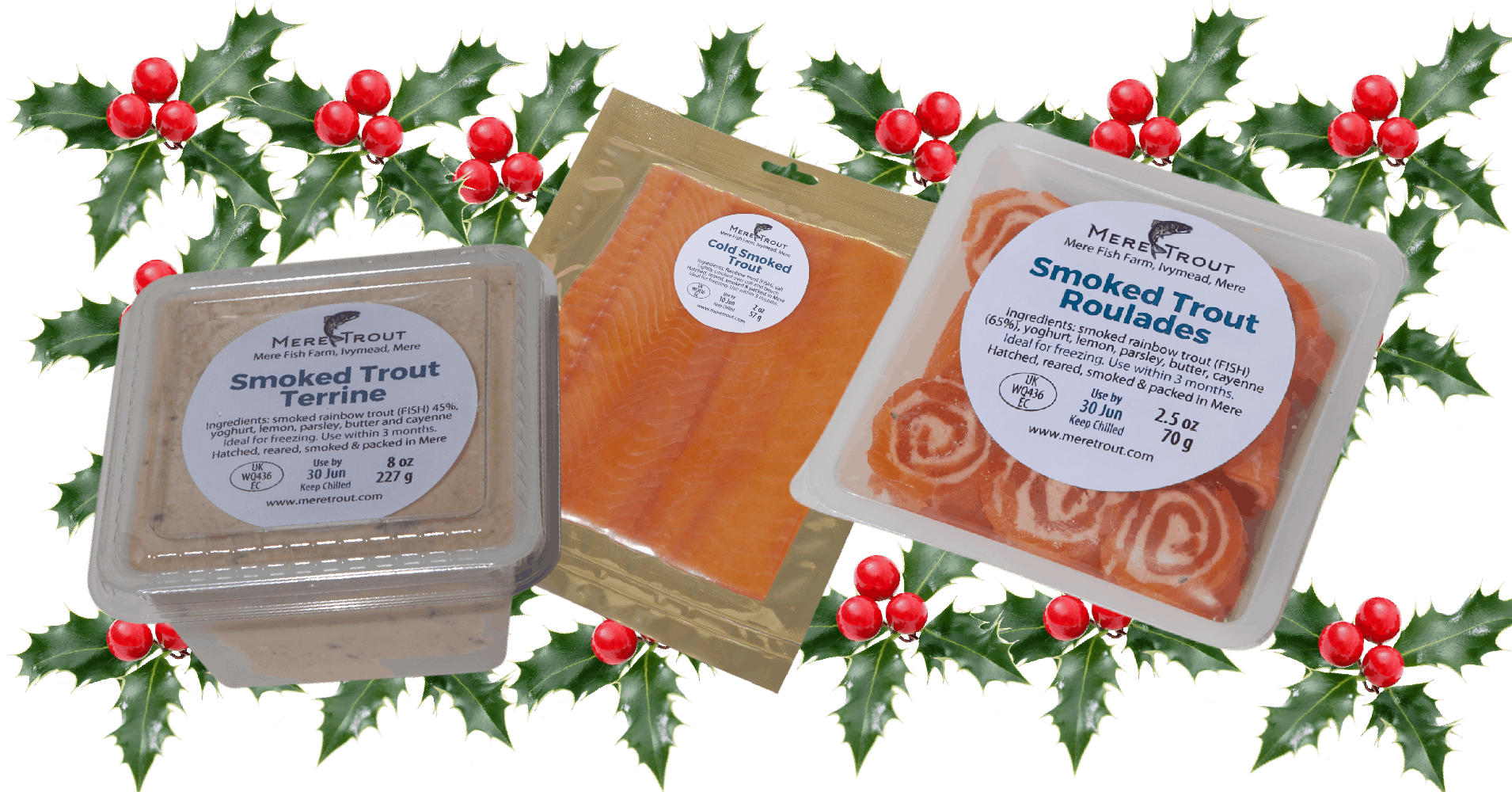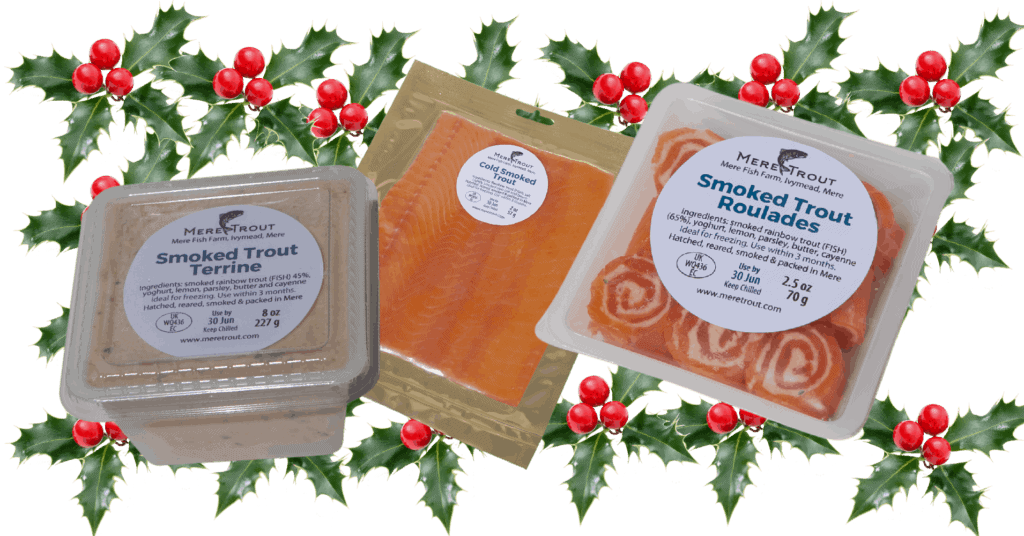 When you place your trout order online and you have selected 'Overnight Delivery' just before the credit card section you are given the option to select a future delivery date, up to Tue 21 Dec Fri 17 Dec.
The cut-off for Christmas orders is currently 9:00am on Mon 20 Dec Thu 16 Dec, but this will be brought forward if all the delivery slots are filled.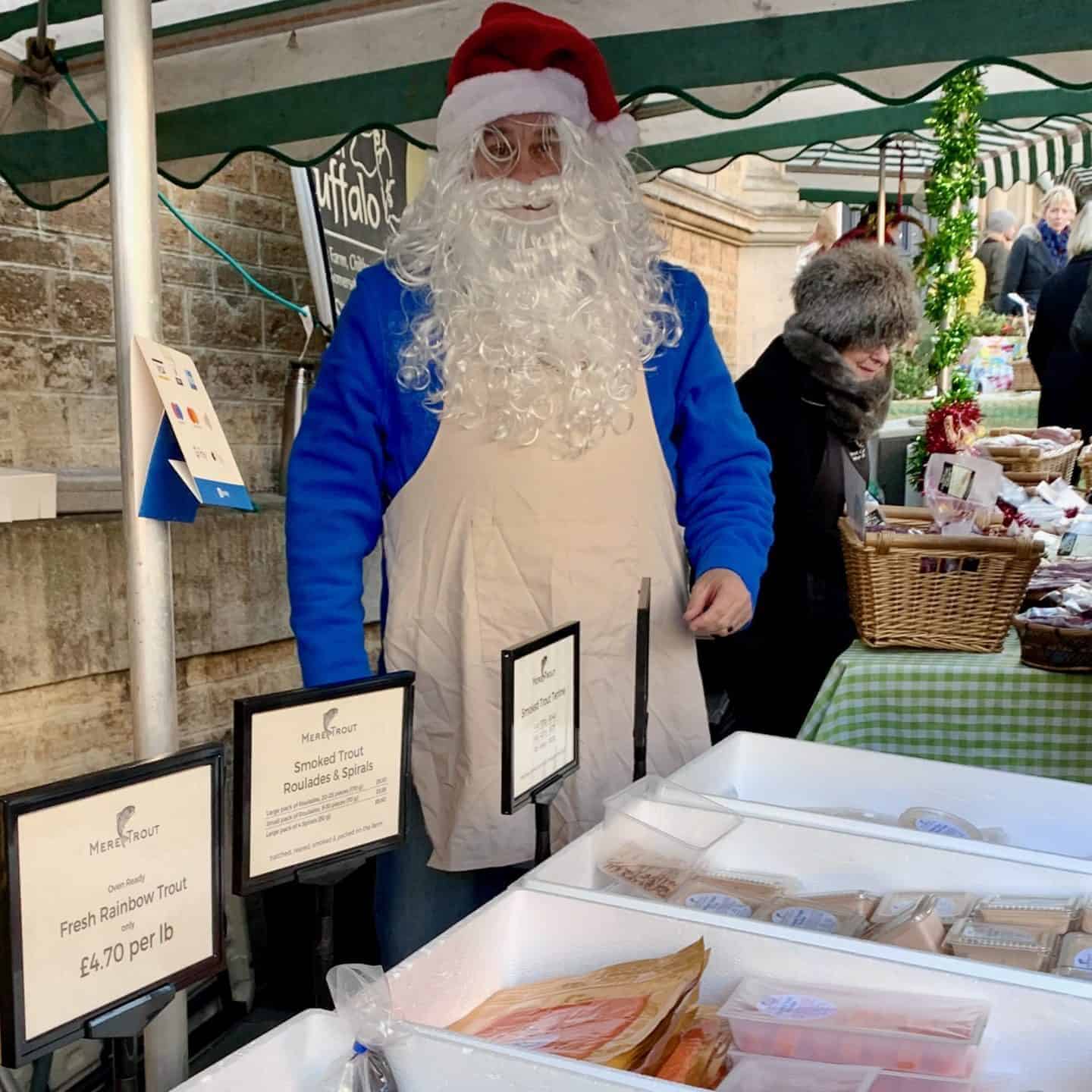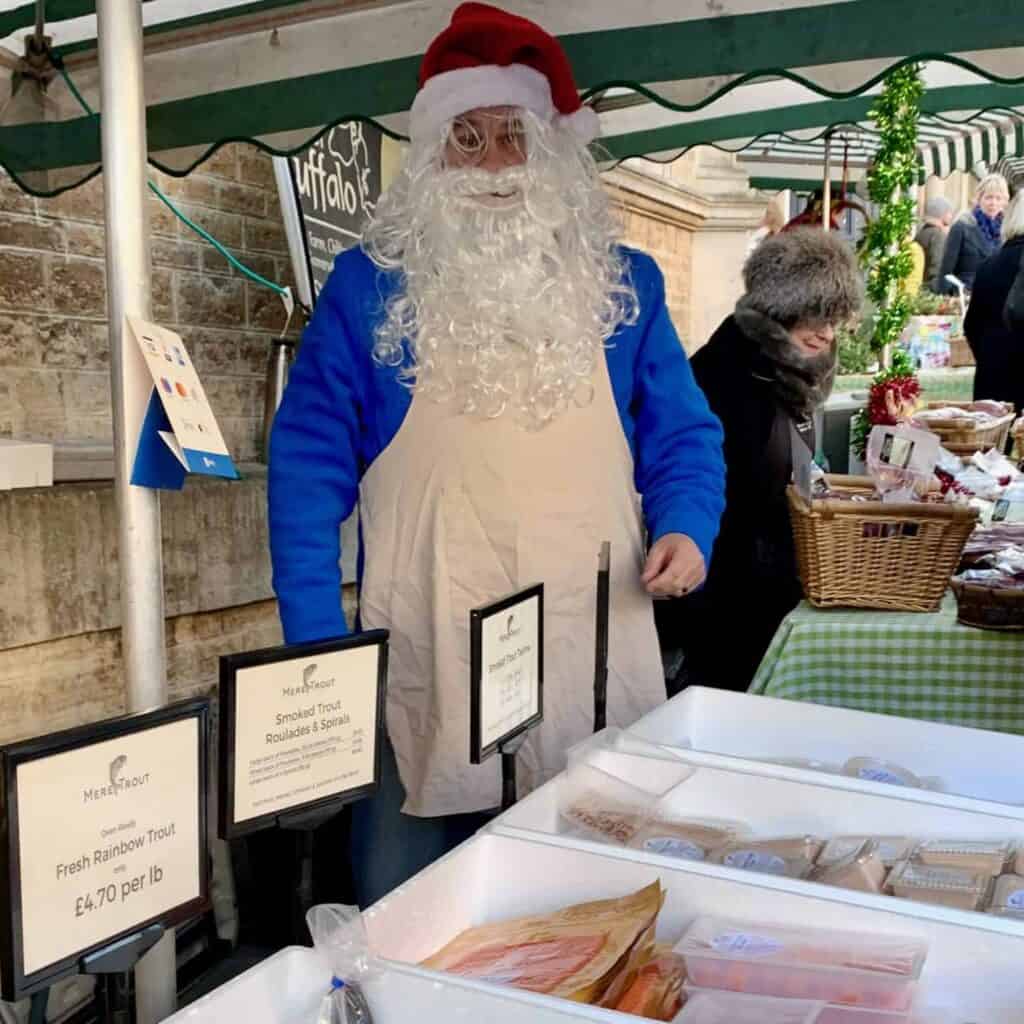 We will be attending the following farmer's markets near Christmas:
Axbridge – Sun 19 Dec
Frome – Sat 11 Dec, Sun 19 Dec
Salisbury – Sat 11 Dec, Tue 14 Dec, Sat 18 Dec, Tue 21 Dec
Sherborne – Fri 17 Dec
Wells – Tue 15 Dec, Tue 22 Dec
Wilton – Thu 16 Dec, Thu 23 Dec
Wimborne – Sat 18 Dec
Pre-order for collection at a Christmas Market
Things do get hectic at Christmas Farmers Markets, we usually run out of certain items early in the day. If you pre-order, we will keep it on side. You pay us as normal at the market by card or cash.