Cold Smoked Trout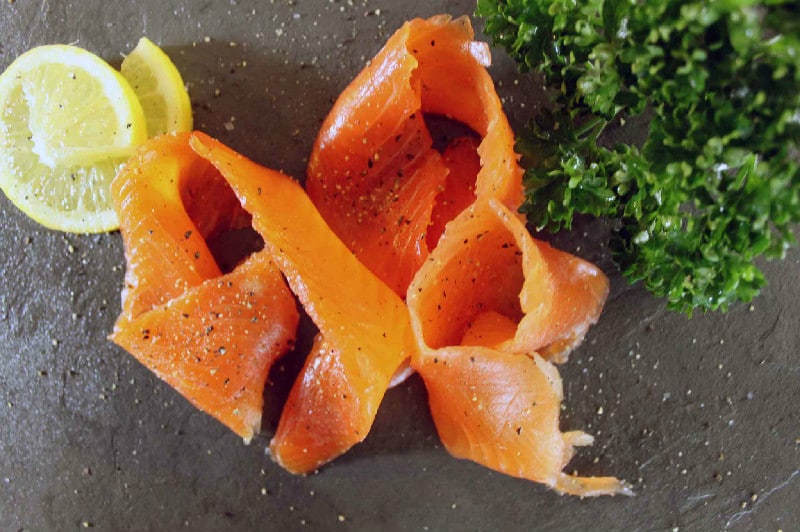 We begin the production of smoking our cold smoked trout with the selection of a large 4-5lb trout, which would be around 2 years old. The fish are fasted for 24 hours to ensure the best quality flesh, and once dispatched, gutted and filleted they are salted before being smoked. We dry salt the trout before smoking them rather than using a salt brine. The term 'Cold Smoked' is as such because the fish are smoked without the use of any heat; thirteen hours at twenty-five degrees centigrade.  We smoke the trout over locally sourced oak, ash & beech chippings.
Once smoked, the bones are removed from the fish and it is skillfully sliced. The slices are laid out and vacuum-packed straight away.
We suggest a serving of two ounces per portion of cold smoked trout, so an eight-ounce pack would serve four. Our smoked trout has a shelf life of ten days from when it leaves the farm.
Key points about our online farm shop:
We despatch orders Mon to Thu for next day delivery.
When you order you will be asked to select a date for delivery.
Delivery charge £8.95
Free delivery over £45.00
Alternatively, find a stockist near you.
Showing all 4 results