Cold Smoked Trout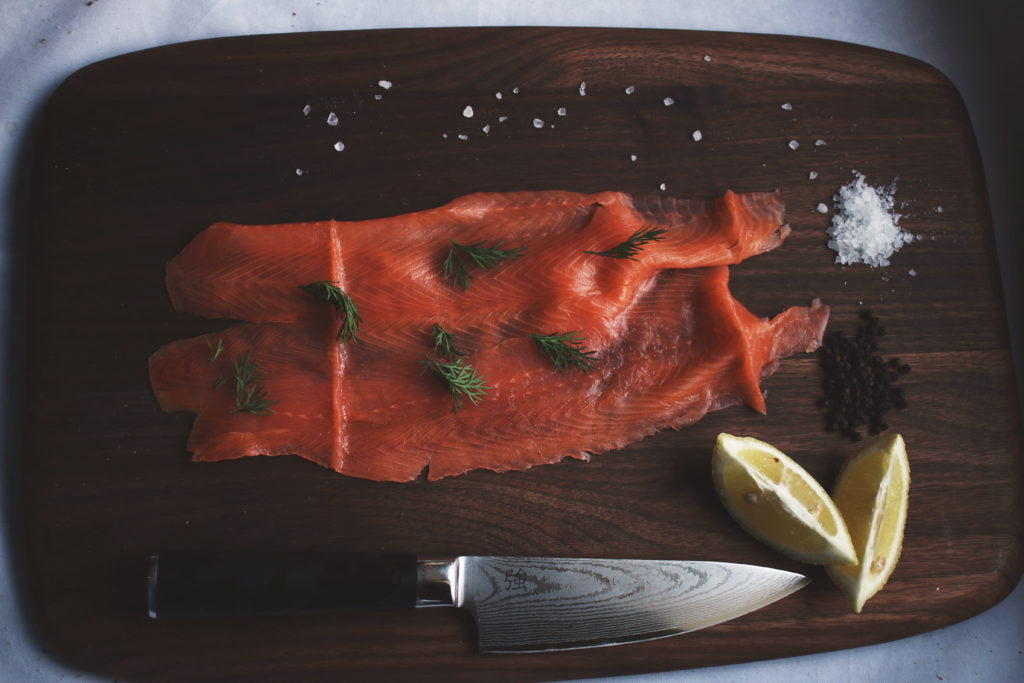 Taste, freshness and provenance are key attributes of the trout reared and smoked by Mere Trout. We emphasise quality over quantity, using tried-and-trusted processes that enable us to produce cold smoked trout that packs a punch on succulent flavour.
Homegrown
Our cold smoked trout is fully traceable from the moment it hatches to the time it's despatched for sale. Every process we take is carried out with the welfare of the fish in mind, while also prioritising exquisiteness of flavour at all times.
Clear waters
We're proud of the fact that our cold smoked trout are reared in our crystal clear chalk streams directly on the farm. With trout pumping huge amounts of water through their gills on a daily basis, the steady flow of our cool and clear waters provides optimum conditions to enable them to thrive.
The fact that our waters are steady flowing is a boon for our trout, endowing them with a succulent flavour free from muddy undertones – often a feature of those reared in slow-moving waters.
Taking it slowly
At Mere Trout, we also put the emphasis on growing our cold smoked trout slowly. This enhances the flavour and provides the fish with the diet they need to prosper. By limiting how much we handle the trout, this also ensures they are reared under stress-free conditions.
Freshness guaranteed
Freshness is at the top of our agenda at Mere Trout, and you can't get much fresher than our cold smoked trout. As well as being reared in the waters of our own farm, we smoke the fish directly by the pond.
Cold smoking
It's our unique smoking process that makes our cold smoked trout stand apart from others in terms of exquisite taste. To enrich the flavour of our trout, our experienced team dry salt the fish rather than use brine. Precision is key to capturing the distinctive flavour of our trout, where we lightly smoke it at 25 degrees Celsius for about 13 hours. As part of our sustainable ethos, our trout is also smoked over locally sourced hardwood, a mix of beech, ash and oak.
By focusing on lighter smoking and lower salting, our smoked trout enjoys a subtle and delicate flavour that simply melts in your mouth.
After our cold smoked trout has been lovingly hand-sliced and vacuum-packed, it can be enjoyed within the next 10 days. Although our lower smoking and salting methods mean that our trout has a shorter shelf life compared to supermarket varieties, the freshness and flavour of our trout is unparalleled.
Key points about our online farm shop:
We despatch orders Mon to Thu for next day delivery.
When you order you will be asked to select a date for delivery.
Delivery charge £8.95
Free delivery over £45.00
Alternatively, find a stockist near you.
Showing all 4 results