Smoked Trout Terrine and Smørgel
Smoked Trout Terrine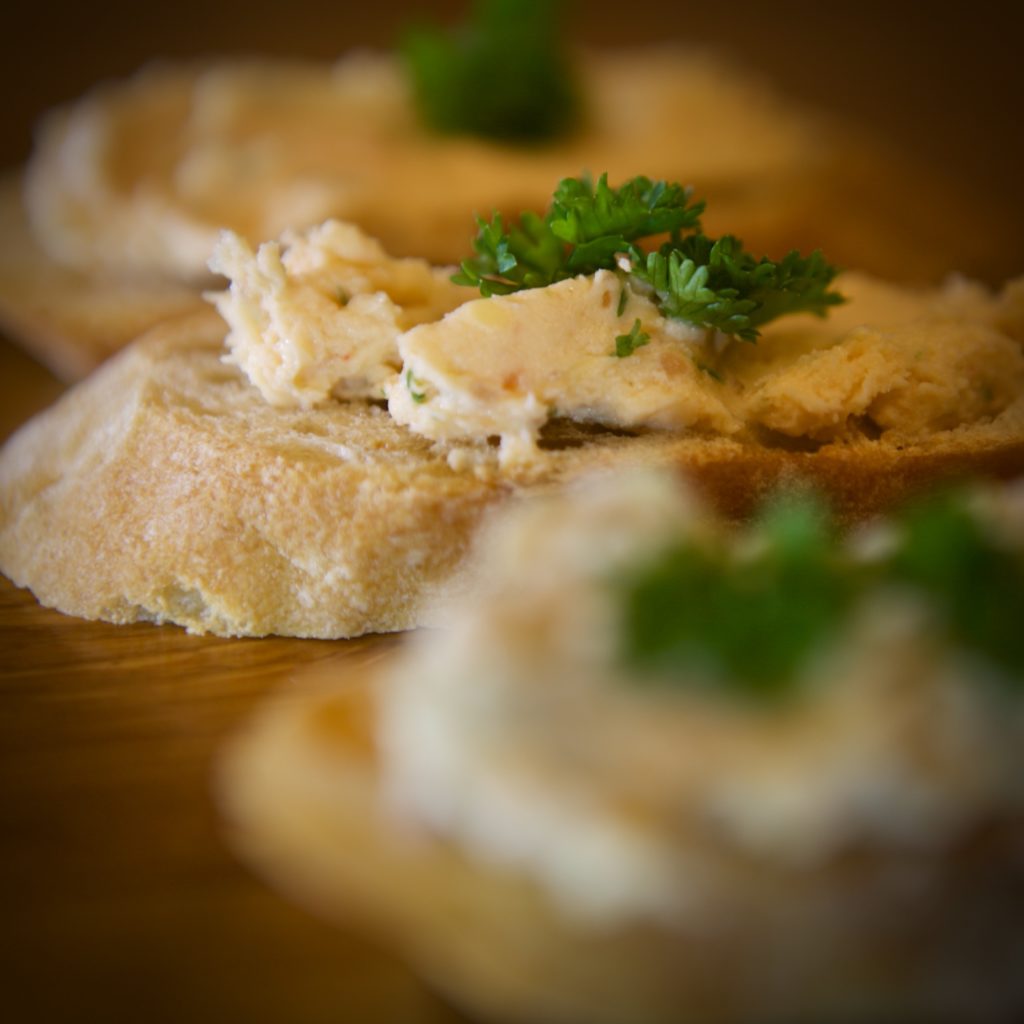 Our most popular product, our smoked trout terrine, is made with the trimmings of our home-grown smoked trout.
It starts with slow-grown rainbow trout that live in crystal clear chalk stream waters, free from stress and handled as little as possible. Quality comes first, with a hands-off approach and the steady flowing water endowing the trout with a succulent flavour free from muddy undertones – often a feature of those reared in slow-moving waters.
Our methods ensure superior flavours, with our fish not over-crowded or over-fed. In efforts to use every part of the fish, we created our smoked trout terrine.
We blend cold smoked trout with butter, lemon, parsley and fresh local yoghurt. The result is a rich, smooth and creamy flavour that has made our trout terrine a top seller. It's beautiful spread on toast, as a topper for a baked potato or served on deliciously crunchy crackers. Our terrine is smooth and spreadable, perfect for a mid-morning snack or a delicious supper. Lightly salted, it is full of flavour and sure to be a hit at any dinner party.
Our smoked trout terrine has a shelf life of up to 10 days. For many of our customers, it doesn't last anywhere near that long. If you'd like yours to last longer, the terrine can be frozen and enjoyed within the next three months. Our trout terrine is sold in pots of various sizes, up to 454g.
Smørgel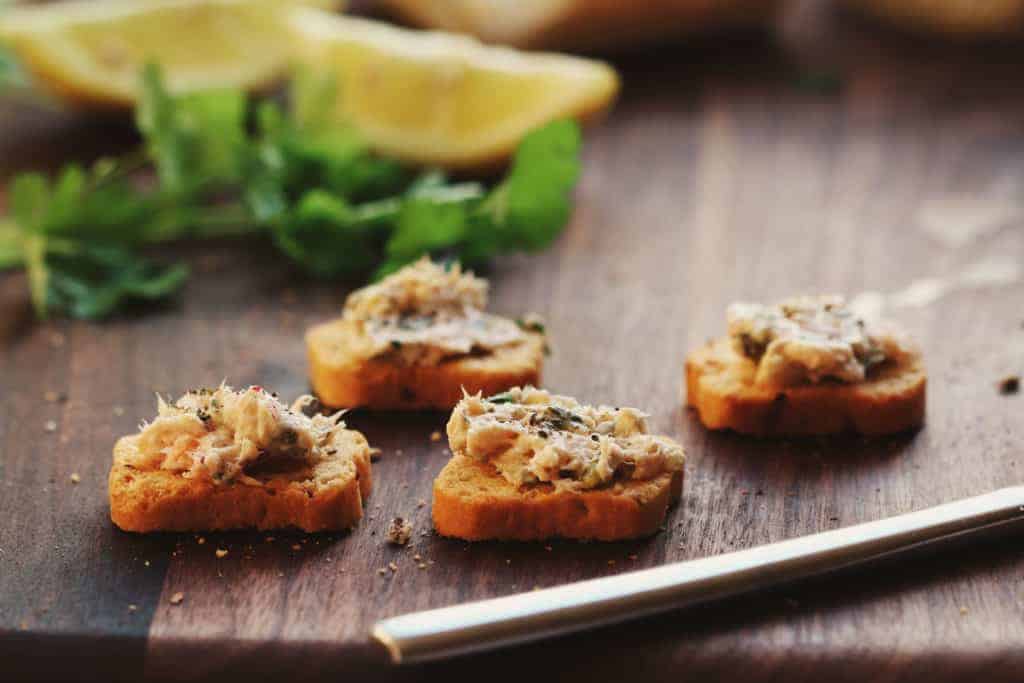 Delightfully crisp textures and smoked trout overtones with a gentle kick of flavour are the hallmarks of our smoked trout smørgel. Produced using the trout grown here at Mere Fish Farm, it is a delicious addition to the dinner table or enjoyed as a light lunch.
Quality is our priority. The trout on our farm grow slowly in crystal clear chalk stream waters. Our fish do not experience overcrowding and have the room they need to live without stress. We keep handling to a minimum, resulting in the production of the naturally flavourful trout that's used in our smoked trout Smørgel.
Our trout is dry salted and smoked on-site, in our smoker located just a few feet from the chalk stream. Our hot smoking process results in superior flavours, with hints of smoke from the locally sourced oak, ash and beech woods. Following this, we use some of our fish for our delightfully rich trout Smørgel.
Our smoked trout Smørgel is a gorgeous blend of trout, gherkins, capers, red onions and creamy mayonnaise. It has a delightful crunch that perfectly complements the soothingly creamy texture. The smoked trout Smørgel has a wonderful light kick and is perfect on toast or potatoes. It has a 10-day shelf life, with plenty of time to enjoy the rich and smokey flavour. Purchase in a 113g container, enjoying Mere Trout quality on snappy crackers, soft bread, crunchy warm toast or a crispbread.
Key points about our online farm shop:
We despatch orders Mon to Thu for next day delivery.
When you order you will be asked to select a date for delivery.
Delivery charge £8.95
Free delivery over £45.00
Alternatively, find a stockist near you.
Showing all 4 results