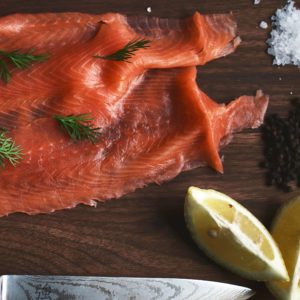 Our cold-smoked trout is smoked for about 13 hours at a temperature of 25ºC. The texture of the product is similar to that of smoked salmon, but the flavour is much more delicate and far less salty. The fish is dry-salted, smoked, hand-sliced, and then vacuum packed. As well as being hatched and reared in the chalkstream waters of our own farm, we smoke the fish ourselves directly by the pond – so quality and freshness are always consistently the best.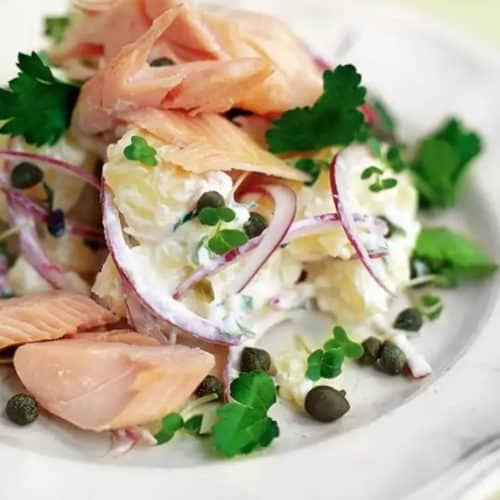 We smoke our hot-smoked trout for around three hours at a temperature of 82ºC. The combination of smoke and heat imbues the fish with more of a cooked flavour. You can buy our hot-smoked trout as whole fish or fillets, both of which are vacuum-packed. We can trace every trout from our hatchery through to the smoker with our experienced farm team taking care of the whole smoking process and doing everything by hand.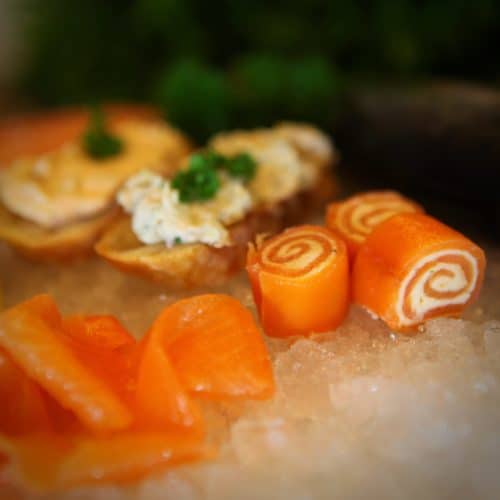 The trout terrine is made on the farm from our cold smoked trout combined with local yoghurt, butter, lemon, and parsley. We wrap our mouth-watering trout terrine in succulent slices of our hand-reared and home-smoked trout to produce our roulades. Smørgel is a delightful, slightly spicy dish that's created using our hot-smoked trout. We carefully combine the trout with capers, gherkins, red onion, lemon, and mayonnaise.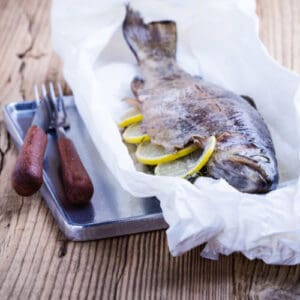 We hatch and rear our fish in the clear, free-flowing pure chalkstream water that rushes through the farm all year round. Our purposely unhurried and balanced approach, with less handling and grading of the trout, results in lower stocking densities and no overfeeding. The farm's amazing naturally clear water and our extensive, welfare-friendly approach leave our trout always tasting fresh and delicious.
The secret to why our trout tastes as good as it does is the cool, crystal clear chalk stream water that flows through the farm all year round.
We don't focus on yield. We focus on each and every trout being the highest possible quality it can be.