Smoked Trout Roulades and Spirals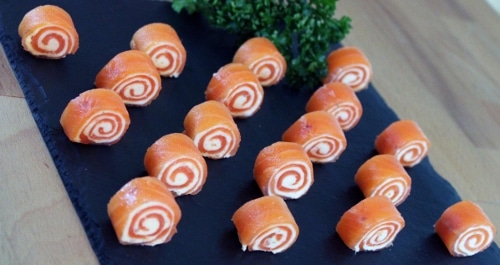 Our Smoked Trout Roulades and Spirals are made by wrapping slices of our cold smoked trout around trout terrine. The Roulades make delicious canapés and are great for parties or finger buffets – they never last long!
Our Spirals are portion sized and make the perfect instant starter for any meal.
We use our own trout, hatched, reared and smoked on the farm to give you best-tasting roulades. We can make large batches for functions to your exact specifications.
Showing all 3 results