Smoked Trout Roulades and Spirals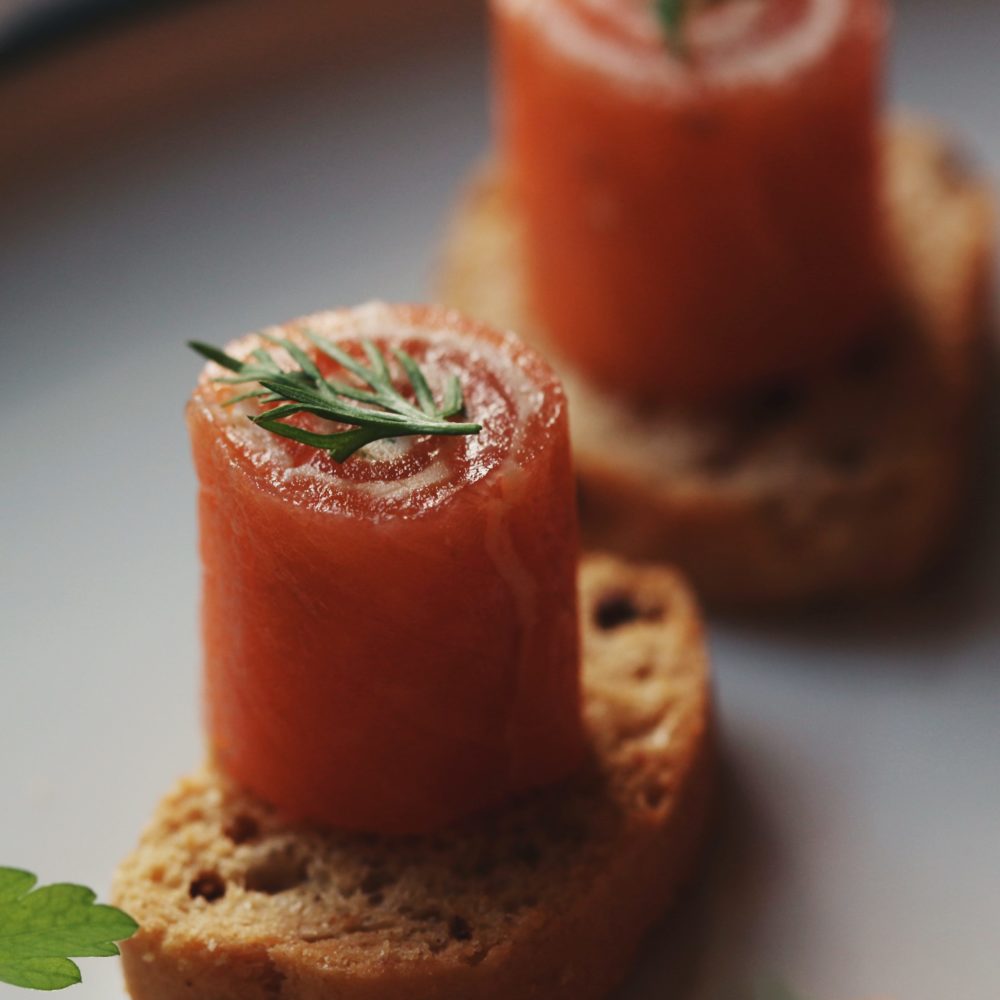 Our beautiful Smoked Trout Roulades and Spirals are a great way to kick-off any dinner party, or for welcoming guests with canapes at weddings, award ceremonies or events. They are even ideal as part of a finger buffet, or simply as a delicious addition to a family gathering at home.
With mouth-watering trout terrine wrapped in succulent slices of our hand-reared and home-smoked trout – given a unique taste by smoking using dry salt rather than brine, over local hardwood – they are guaranteed to be a huge hit on any occasion.
All our trout is produced on-site at our farm here in Mere, Wiltshire. This includes everything from being hatched, reared and smoked, and we ensure we concentrate on producing trout for quality rather than quantity.
Customers can be guaranteed the freshest produce. Our trout are hatched and reared in chalk stream water, so there is no 'muddy' taste which can be associated with trout reared in slow-running water. The smokery is also just yards from the trout ponds, further adding to the fresh taste of Mere Trout Smoked Trout Roulades and Spirals – and all our other products – which makes them really stand out from the crowd.
We put trout welfare and taste at the top of our agenda and ensure all our processes are geared towards giving customers the best produce possible. Thankfully, happy fish are quality fish, and so by ensuring we minimise handling of our fish, and don't overfeed or overstock them, their stress levels are at a minimum.
Visit our farm shop online or in-person for our full range of delicious, fresh produce, or get in touch, and our friendly team will be happy to offer advice, suggestions and more information about Mere Trout.
Key points about our online farm shop:
We despatch orders Mon to Thu for next day delivery.
When you order you will be asked to select a date for delivery.
Delivery charge £8.95
Free delivery over £45.00
Alternatively, find a stockist near you.
Showing all 4 results